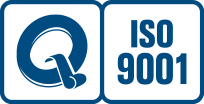 Since 1997 Pluvitec has had ISO 9001 certification, bearing witness to the quality and reliability of its operational systems as well as monitoring systems for the production cycle phases. Pluvitec spa is proud to be counted as one of the first companies in the sector to obtain this recognition.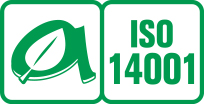 ISO 14001 certification, awarded in 2005, recognizes Pluvitec as a company that operates in full compliance with the environmental and ecological standards set out in the laws in force. Each year, the indices for compliance with the standards for the protection of the territory are steadily improving, with values below those permitted by laws and provincial regulations.
Occupational Health and Safety Assessment (OHSAS 18001) is an international standard that establishes the requirements for a management system to protect the Health and Safety of Workers. It ensures compliance with the law and ensures continuous improvement with regard to health and safety in the workplace. This certification represents Pluvitec's commitment towards its employees and all those who interact with it.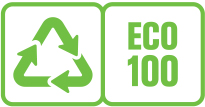 Pluvitec for the Environment: the "ECO 100" project. "ECO 100" is the result of a project that aims at environmental protection. To the Pluvitec waterproofing membranes is associated a new concept of waterproofing with low environmental impact. It is the Pluvitec contribution to the environment through a policy that starts from the procurement of raw materials and follows through all stages of manufacturing, until the total recovery of the finished product and to its proper reuse in other production cycles. The result: zero impact on the environment, one hundred percent of the product recovered.